Jason
Melissa understands what men have to deal with. I hired her at the end of 2014, and my case was resolved at the end of 2015. Everything you read shows that the courts are stacked against the father. I was an unmarried father with children in the South, so I thought I was screwed. I'm happy to report that Melissa represented me fantastically, and I now have the custody that my children and I deserve. I highly recommend her to other fathers out there.




— JASON
Joey
When I went to see her, she shot straight with me and told me the truth. Some of the truth was that I was doing things wrong. I didn't feel like I was being judged, and I knew she truly wanted to help me. Guys, this woman is the real deal.




— JOEY
Jimmy
Melissa has helped me not to be so afraid, and I know that there are a lot of dads going through what I am going through. I won't give up on my son even though his mom wants that, and her lawyer does, too.




— JIMMY
William M.
Love these guys. They are efficient, thorough, and they care about dads' rights. I have full custody of my kids, and they made that happen.




— WILLIAM M.
Austin B.
Melissa is one of the very best out there. She works hard and cares for her clients in a way that few can begin to rival. As a fellow attorney, she is one of the very few out there that I can give all 5 stars to.




— AUSTIN B.
The emotions of everyone affected by divorce should always be considered; disbanding of marriage truly is an extremely delicate process. Melissa L. Isaak, Attorney at Law, has rightfully earned the reputation of providing an unparalleled service while resolving family law disputes.
Divorce can be an unsettling experience, especially when child custody is involved, and typically generates a great deal of stress and uncertainty for our clients and their family. Family law and domestic relations travel much deeper than just laws and legal procedures.
Melissa L. Isaak, Attorney at Law, places family relationships first throughout this pivotal turning point in your life. We will fight to protect you and your family with tremendous passion just as we would for our own. We offer a wide variety of family law services to meet every need.
| | | |
| --- | --- | --- |
| Child Custody | Child Support | Contested & Uncontested Divorce |
| Division of Marital Assets | Domestic Violence & Restraining Orders | Family Law Issues for Military Personnel |
| Guardianships & Conservatorships | Modifications & Enforcement of Judgments | Paternity |
| Power of Attorney | Property Division | Retirement Division (IRAS & Pensions) |
| Spousal Support/Alimony | Visitation | Defamation |
Associate Attorney
Originally from Bayou La Batre, Alabama, Cody obtained his Bachelor's of Arts from the University of New Orleans, and his Master's of Science from the University of West Florida before graduating Cum Laude from Mississippi College School of Law.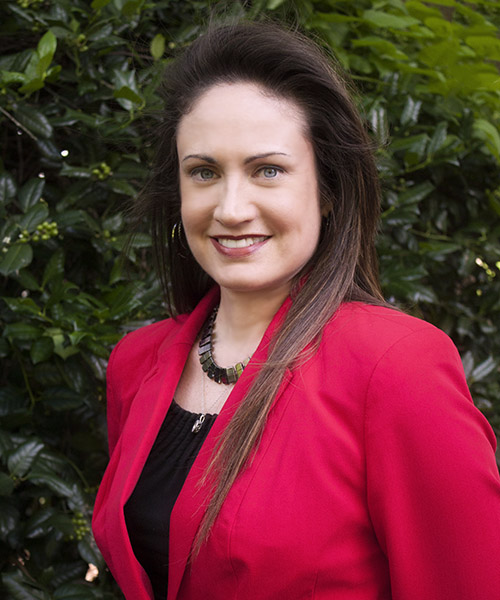 Owner
Melissa L. Isaak founded the Isaak Law Firm to fight exclusively for the rights of men in family law. She is licensed to practice law in the U.S. District of Alabama and all Alabama and Florida State Courts.
Associate Attorney
Nichole Woodburn works out of the firm's Enterprise office. Her advocacy for fathers' rights stems from her experience as the daughter of an active duty soldier who gained custody of his children.
More than half of all marriages in the U.S. end in divorce, and statistically, the results often prove staggering for men. The Isaak Law Firm is dedicated to turning those statistics around. This safe, legal counsel from the desk of Melissa L. Isaak will help men protect themselves during divorce litigations.
Documentation: It is extremely important to record facts, figures, behavior, and events—regardless of their perceived  significance. If you call to speak to your child or children, you need to log it in a journal. Document the date, the time, the duration, and the basic theme of the conversation, as well as any thoughts or observations you had once the conversation was concluded. Documentation is fundamental to success.
Protect Financial Assets: Any joint financial assets should be terminated immediately. Each individual should arrange for new accounts or credit cards solely in their own names. If you are simply a named user on your spouse's credit card account, ask for your name to be removed immediately. If previous joint debt cannot be paid off, request that the accounts be frozen by the lender to ensure that no more debt will be accumulated by either of you. Should you find yourself in a situation where you are unable to make credit card payments through illness or loss of work during litigation proceedings, immediately contact the creditors. Work out payment arrangements as soon as possible to avoid damaging your credit.
Involvement: You must be involved in your case from the beginning. You should never permit your divorce attorney to handle your case on his or her own, without direct consultation from you. You are your own best advocate when it comes to your case.
Visitation: Never lose the bond you have with your children, regardless of any unadvised legal actions made by your spouse during divorce proceedings. Visit with your children as often as possible. Never allow your children to be kept from you—they are just as much yours as they are your spouse's. If necessary, a temporary order for visitation may be filed with the court to prevent this from occurring. Accusations made against you for abandonment can result in worse case scenarios.
Surveillance: Audio/video surveillance can make or break a divorce case. You owe it to yourself to purchase a small digital recorder to capture "in the moment" situations. Alabama law allows for conversations to be recorded as long as one party to the conversation is aware of it. You can plug an audio recording device into your main phone so that no conversation takes place without proper documentation. If your spouse behaves in a questionable manner, visually record it. Video cameras are staples in today's handheld cellular devices. Sometimes your wife can be your best witness!
Fill out the form below, and we will get back to you as soon as possible.